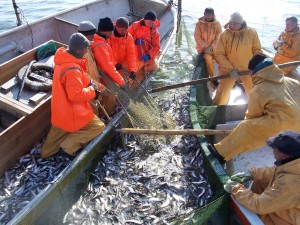 The target population for DCF is all fish species for which estimates of landed quantities are required by Commission Decision 2010/93/EU, taking account of any derogation granted in accordance with the National Fisheries Data Sampling Programme. In total, 12 Baltic fish stocks are sampled every year. In recent years over 800 vessels of different type and size, ranged from 12 to 30 m length, operated in the Baltic. Moreover, 3-5 fish stocks in the other seas are also sampled (Polish long distance fisheries).
The primary sampling unit is a trip of the fishing vessel on a specified metier(fishing gear/target species), port and quarter.
Sampling of commercial fishery is conducted both on shore (sampling of landed catch) and at sea (scientific observers on board the fishing vessels), including at sea sampling of cod recreational fishery in the Baltic. Biological and economic data are collected in accordance with the sampling scope and intensity described in the National Programme approved by the European Commission.
Surveys at sea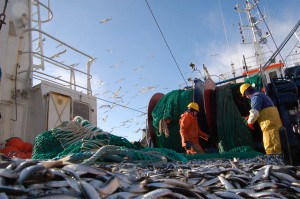 The National Marine Fisheries Research Institute in Gdynia conducts four research surveys executed on board of the research vessel "Baltica":
Two bottom-trawl surveys (BITS), conducted in the first and fourth quarters of the year, within the framework of the Baltic International Trawl Surveys long-term programme,
Two acoustic and pelagic-trawl surveys conducted in May (SPRAS) and in September/October (BIAS) within the framework of the Baltic International Acoustic Surveys long-term programme,
The principal methods of investigations, timing of the BITS and BIAS surveys and the scheme of randomly selected control-hauls spatial distribution in the bottom zone of the southern Baltic are designed and co-ordinated by the ICES Baltic International Fish Survey Working Group [WGBIFS].
Sampling documentation
r/v "Baltica" – vessel's characteristics