Regional Coordination Meetings
According the Council Regulation (EC) No 199/2008 Member States shall coordinate their national programmes with other Member States in the same marine region. For this purpose the Commission may organise Regional Coordination Meetings (RCMs) in order to assist Member States in coordinating their national programmes and the implementation of the collection, management and use of the data in the same region.
Five RCMs are operational in the framework of the DCF, covering four EU marine regions and long distance fisheries:
RCM Baltic – the Baltic Sea (ICES areas III b-d)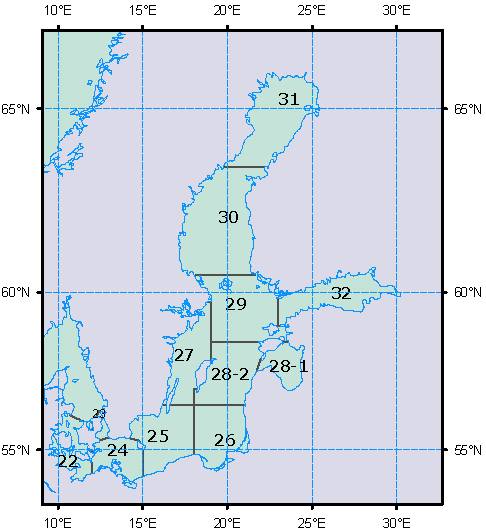 RCM NS & EA – the North Sea (ICES areas IIIa, IV and VIId), the Eastern Arctic (ICES areas I and II), the ICES divisions Va, XII & XIV and the NAFO areas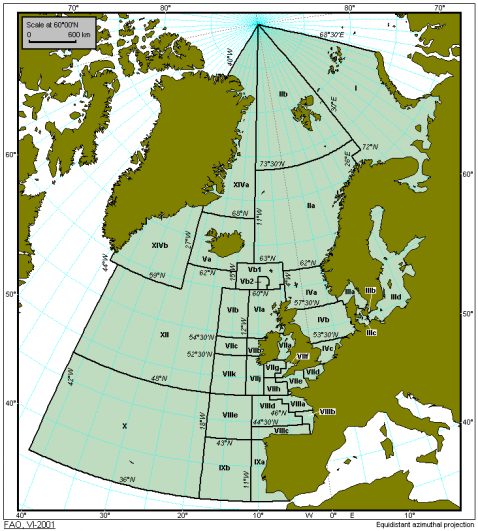 RCM NA – the North Atlantic (ICES areas V-X, excluding Va and VIId)   (dwie mapy:  Płn. Atlantyk I NAFO z obszarami)
RCM Med & BS – the Mediterranean Sea and the Black Sea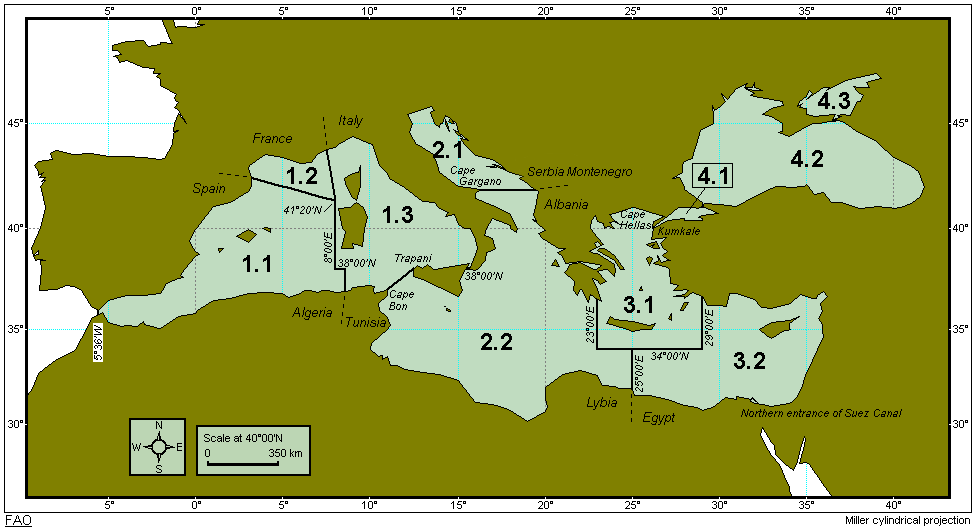 RCM LDF – Long Distance Fisheries, regions where fisheries are operated by Community vessels and managed by Regional Fisheries Management Organisation's (RFMO) to which the Community is contracting party or observer
Poland participates in three RCMs – the RCM Baltic, the RCM NS&EA and the RCM LDF
Regional co-ordination greatly increases the efficiency, effectiveness and integration of the various DCF National Programmes (NPs). Regional Coordinating Meetings (RCMs) are held annually and involve National Correspondents, biologists and economists from each MS involved in the DCF programme. The key objectives of the RCMs are to identify areas for standardisation, collaboration and co-operation between MS.
A Liaison Meeting (LM) between the chairs of STECF DCF EWG's, the chairs of the different RCM, the chair of the PGCCDBS, the chair of PGMED, the chair of the PGECON, ICES and the Commission is  held annually to analyse the RCMs reports in order to ensure overall coordination between the RCMs. On the basis of the reports, the LM makes recommendations to the Commission.
Multilateral Agreements
Other Meetings
Another very important platform for the regional and pan-European coordination and unification of the fisheries data collection are the various meetings of working groups and workshops organized by the ICES and the STECF (Commission):
Reports
STECF reports
ICES  
Regional Co-ordination, PGECON, Liaison Meeting